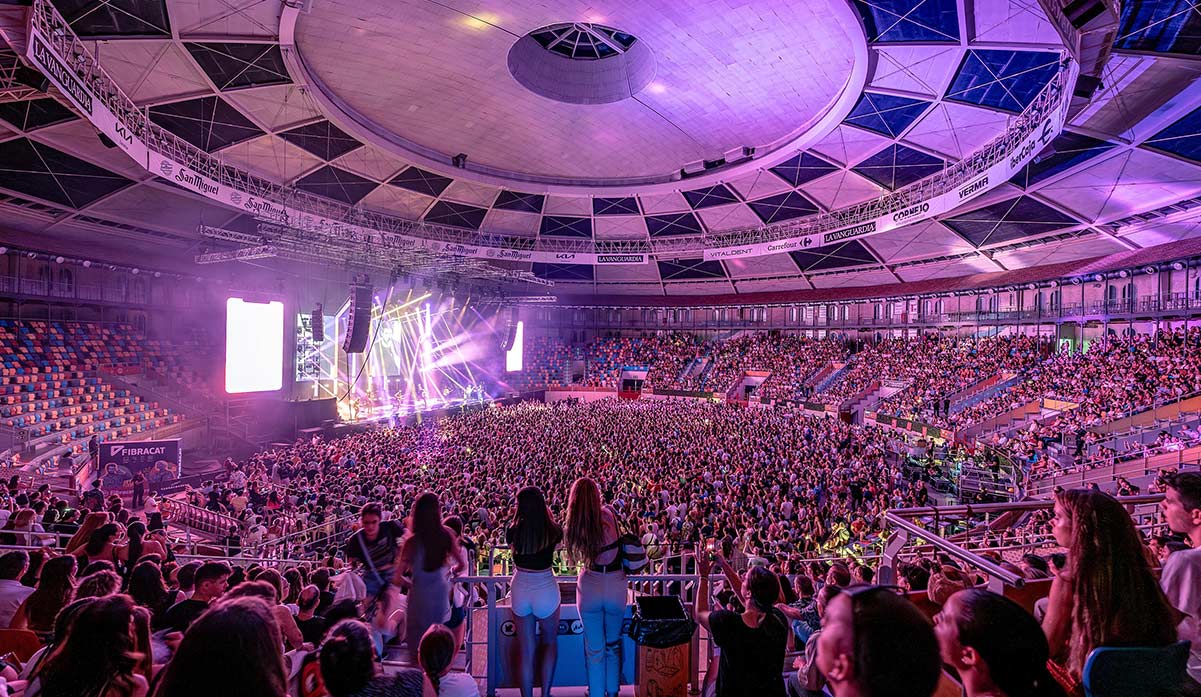 Recap of the Events at the San Miguel Tarraco Arena
Entering the second half of the year of 2023 and the San Miguel Tarraco Arena continues to be a space for culture, leisure and major events suitable for all suitable for all audiencesbecoming a cultural reference in the south of Catalonia. Catalonia. Thanks to rigging, it is now also among the best technically equipped venues in Europe.
During the year 2023, more than 25 events are planned at the venue, of which 16 events of different modalities have already taken place.
The San Miguel Tarraco San Miguel Tarraco Arena has served as a stage for renowned artists such as Pablo Alborán, Los Secretos, Camela and Melendi. These talented musicians have given memorable shows, allowing the user to become immersed in the music and enjoy moments of dancing and singing to the beat of their melodies...
The Seafood Festival, Radical Market or Expotaku are some of these events. We have also organized sporting events such as the Harlem Globetrotters like the Harlem Globetrotters, the crazy American basketball team, who gave the best of the basketball court, or humorous songs such as "Per fi sol!" by Carles Sans.
Culture lovers have also been able to enjoy a special format in the San Miguel Tarraco Arena, the only super opera production that has been performed this summer in Catalonia, the Opera Tosca. 
You can see the photos of all the events here.
More than thousands of culture lovers have passed through the venue y have enjoyed our services during the last months.
These and more are the events that have taken place in the most versatile venue of the Mediterranean. There are still a few months to go before the end of the year, you still have time to enjoy the wide variety of events at the San Miguel Tarraco Arena. Check our billboardra here.