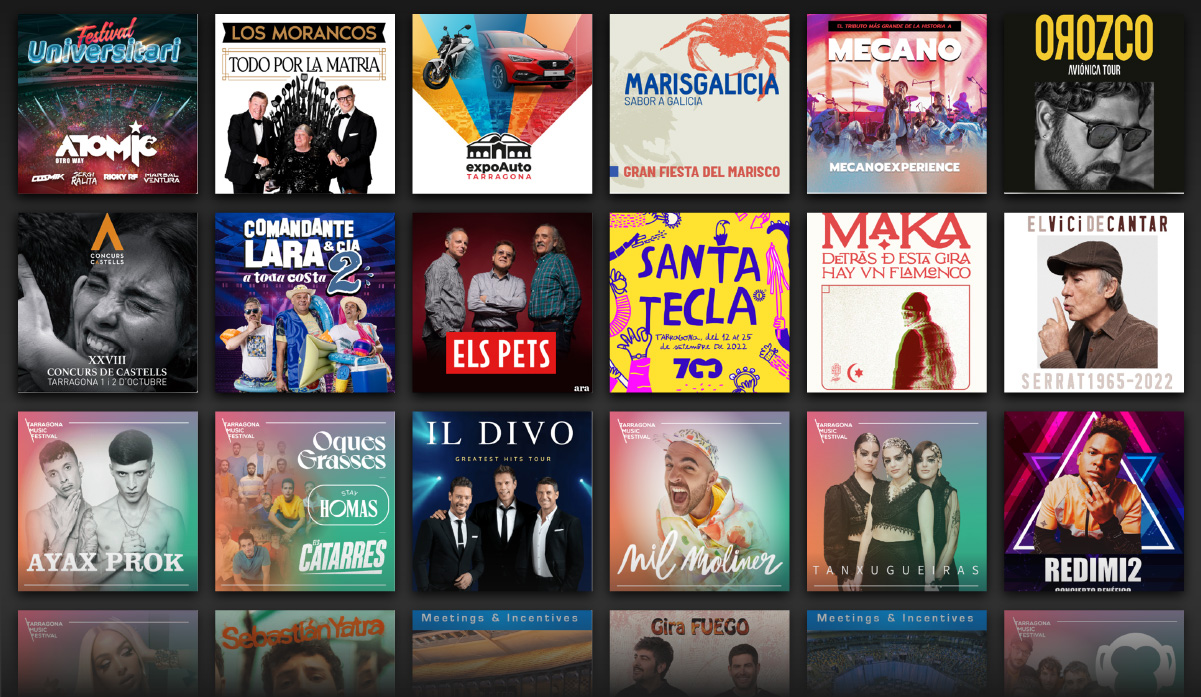 2022, a year of major events
We close a wonderful year full of culture, entertainment and great events in San Miguel Tarraco Arena.
We have organized almost 40 events of different modalities. Among them, concerts of great artists such as Estopa, Serrat, Orozco or Sebastián Yatra. Fairs and exhibitions, such as the Seafood Festival and Expoauto Tarragona. Shows such as "One Man Show" by Carlos Latre and "Todo por la Matria" by Los Morancos. This year we also welcomed culture lovers to our historic site for the great Concurs de Castells, which has been held every two years since 1932. 
We are pleased to know that more than 150,000 users/persons have passed through our equipment and enjoyed our services.