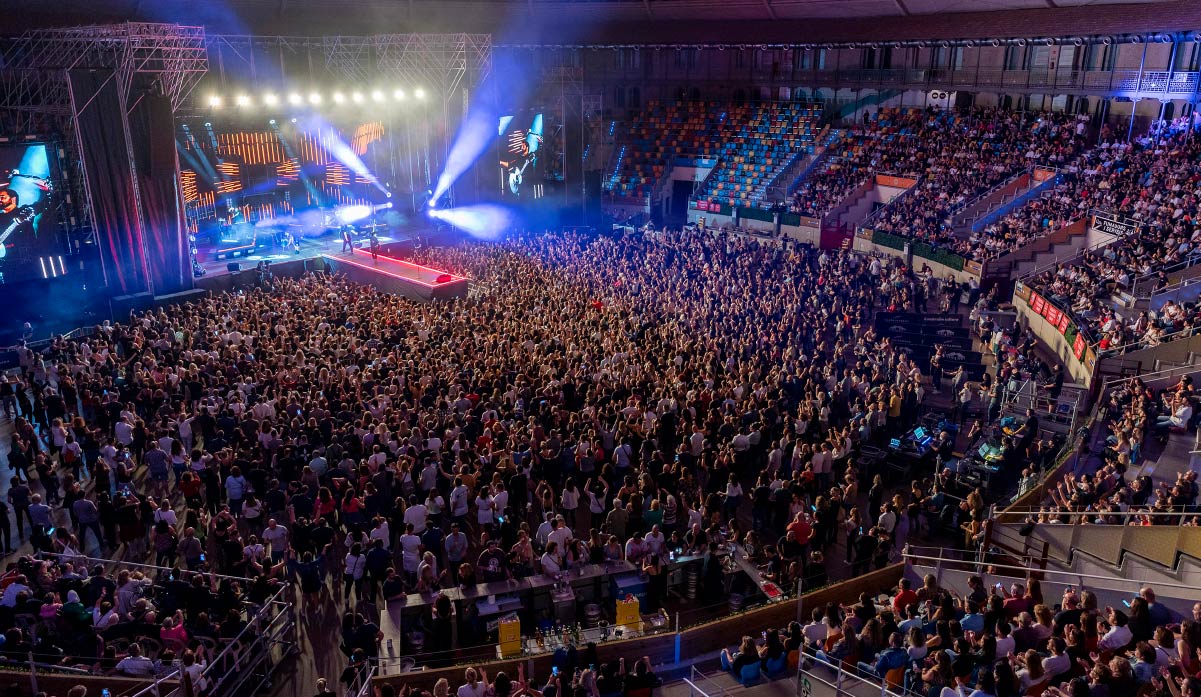 APIC is committed to sustainability in its activities at the San Miguel Tarraco Arena, the largest indoor event venue in southern Catalonia (Tarragona).
APIC, the management company of the San Miguel Tarraco Arena, is committed to sustainability in the activities carried out at the venue. The company Creastan expert in environmental consulting in the entertainment sector, focused on the carbon footprint of the San Miguel Tarraco Arena during the event held on 3/12/2022.
In 1987, the United Nations (UN) Brundtland Commission defined sustainability as "meeting the needs of the present without compromising the ability of future generations to meet their own needs".
The methodology of Creast's methodology methodology covers the full cycle of sustainability - prediction, reduction, measurement and offsetting - applied to all phases of event production: pre-event, event and post-event. The emissions scopes reached by the Tarraco Arena were surprising. According to the GHG - CO2eq measurement protocol and with the use of the official MITECO emission factors, it was determined that the establishment has an energy consumption and environmental impact well below the average of venues of similar characteristics. 
A distribution of emission sources was established in 4 categories: mobility, electricity consumption, catering and waste.
During the study of the three phases, the energy expenditure and its impact was as follows:
Pre-event with 100% electricity consumption and 18.63 kg CO2 emissions.
Event with 56% catering (1086.38 kg CO2), 39% electricity consumption (752.55 kg CO2), 3% waste (61.67 kg CO2), 2% mobility (48.46 kg CO2) for a total of 1949.06 kg CO2 emissions.
Post-event with 100% electricity consumption and 1.04 kg of CO2 emissions. 
Within the report provided to us by Creast the best practices that stand out in the management of the events at the Tarraco Arena are the low amount of emissions in transportation, being this one of the areas that usually pollute the most; and the reduction of the use of plastics in catering.
After knowing the real impact of the event, the emissions generated were offset by planting trees in the lungs of the planet: the Amazon.
The managers of the San Miguel Tarraco Arena are committed to the environment and aim to continue applying sustainability in the preparation and development of future events.