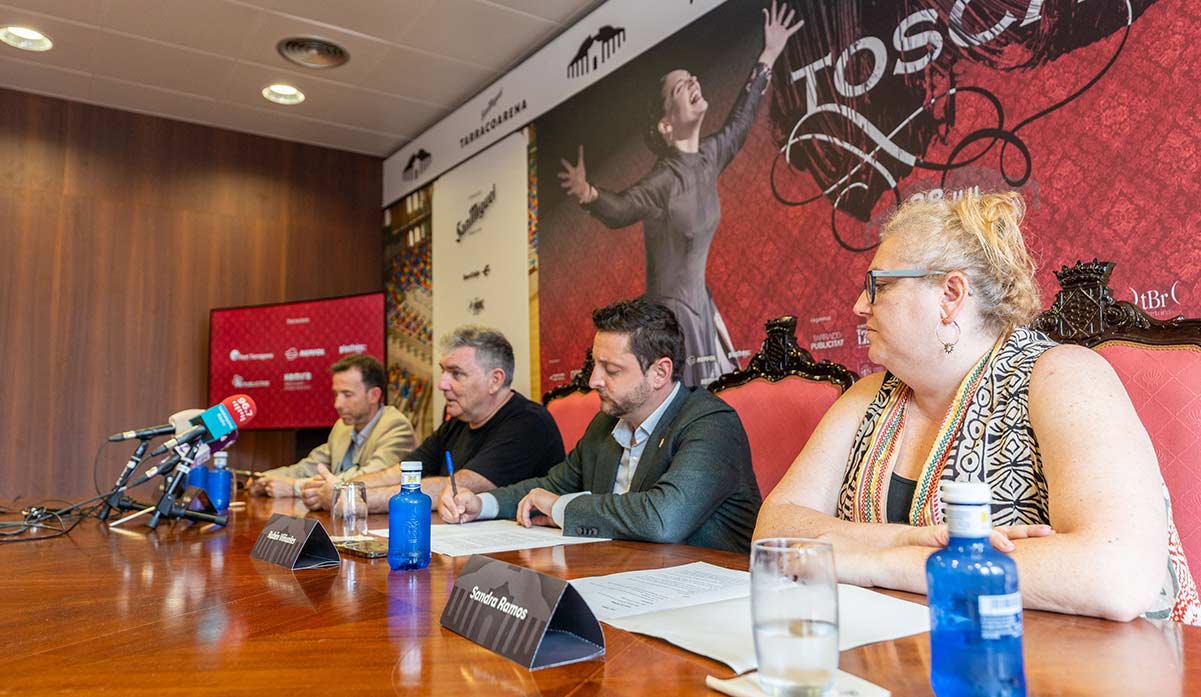 The Opera Tosca comes to Tarragona
The San Miguel Tarraco Arena is the key to continue building culture in Tarragona. For this reason, on Friday July 28, will host a night full of culture and plot. Lhe Tosca Opera will transport you to a world of emotions.
What is Tosca Opera?
A work by Giacomo Puccini, with libretto by Luigi Illica, of great intensity that premiered in January 1900 in Rome, is an opera characterized by three acts. Tosca, which together with Madame Butterfly and Bohème, is one of the most popular operas in the world. of the most popular operas of the Italian of the Italian musician.
The San Miguel Tarraco Arena will host "La Gran Nit de l'Òpera".

 
The most versatile venue in the Mediterranean will have the privilege of hosting one of the most recognized works of the cultural scene. Thus fulfilling its mission to become a cultural reference in the south of Catalonia. In addition, Tosca Opera will be the will be the only super opera production that will be performed this summer in Catalonia.
On July 28th, this historic building will feature a highly innovative high technical and digital innovation to offer greater spectacularity. It will present more daring scenic approaches being faithful to the original music and librettos. Therefore, it will have the capacity to it will have the capacity to transport the audience to Rome in 1800, when Napoleon was beating the Austrians on the battlefield.
At the presentation press conferencethe Mayor of Tarragona, Ruben Viñuales, stressed that the fact of hosting the only opera blockbuster this summer in Catalonia positions Tarragona as a reference city in the cultural field. In turn, the Councillor for Culture, Sandra Ramos, recalled the tradition of opera in Tarragona. This comes from Roman times and highlights what is culture for everyone. As a result of the press conference, it was known the shared opinion of the media that the Tosca Opera is a show open to all audiences.
Do not miss the Big Opera Night, the biggest opera show ever seen in Tarragona, on July 28th at the San Miguel Tarraco Arena . Buy your tickets here.