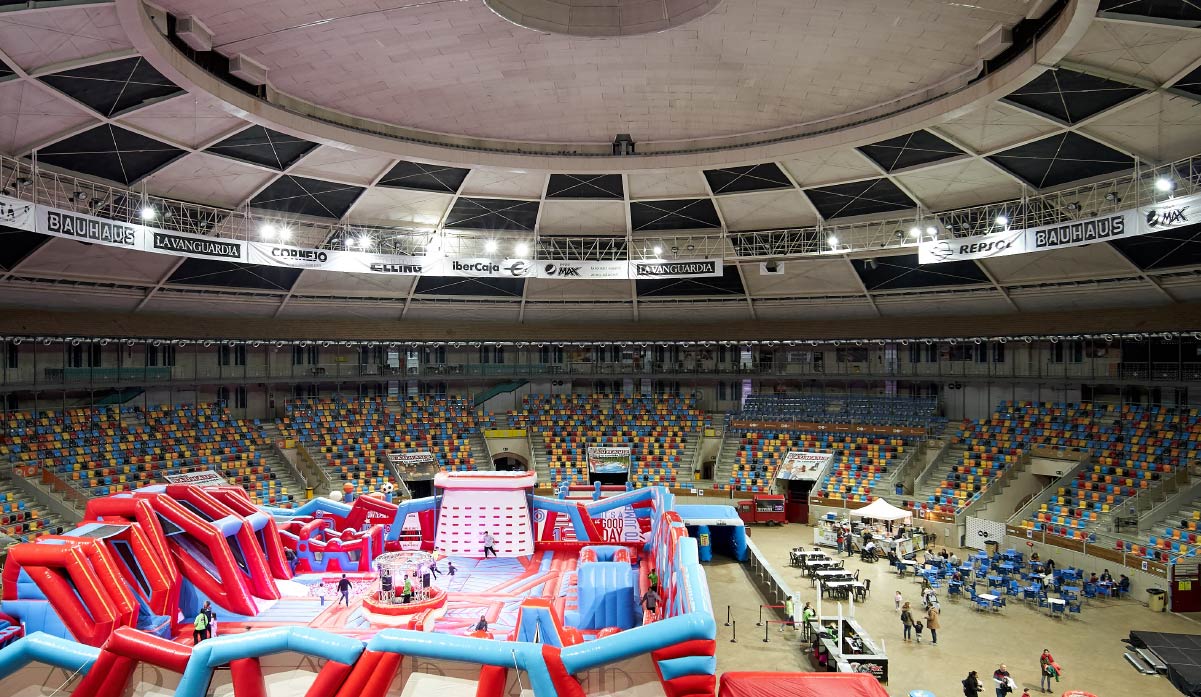 Big Jump Park returns to San Miguel Tarraco Arena
The most fun inflatable park in the world lands in Tarragona from January 14 to February 5 to offer a unique experience for everyone!
For three weeks we will have the opportunity to enjoy and perform multiple activities; from throwing yourself down giant slides, climbing, obstacle courses, swimming in ball pools and even play a game of soccer or basketball ... It will be an experience, the little ones can unleash the fun and play to the fullest, while adults will return to their childhood enjoying like never before.
More than 1000m2 will make the smallest of the house, and not so small, will have a great time.
The new concept of the park offers different areas and circuits where different sessions suitable for all ages will be held. In addition, on Saturdays 21, 28 and 4 from 21:10h to 22:30h we will have sessions "Only Adults Party" for those over 16 years old, who can enjoy an indoor disco with lights, music and atmosphere. The park offers many other activities, for more information please contact Big Jump Park.
Get your ticket in advance and get ready to live a unique experience enjoying a space designed for all ages. You will be able to jump, climb and much more inside the biggest inflatable park in the world installed at San Miguel Tarraco Arena.