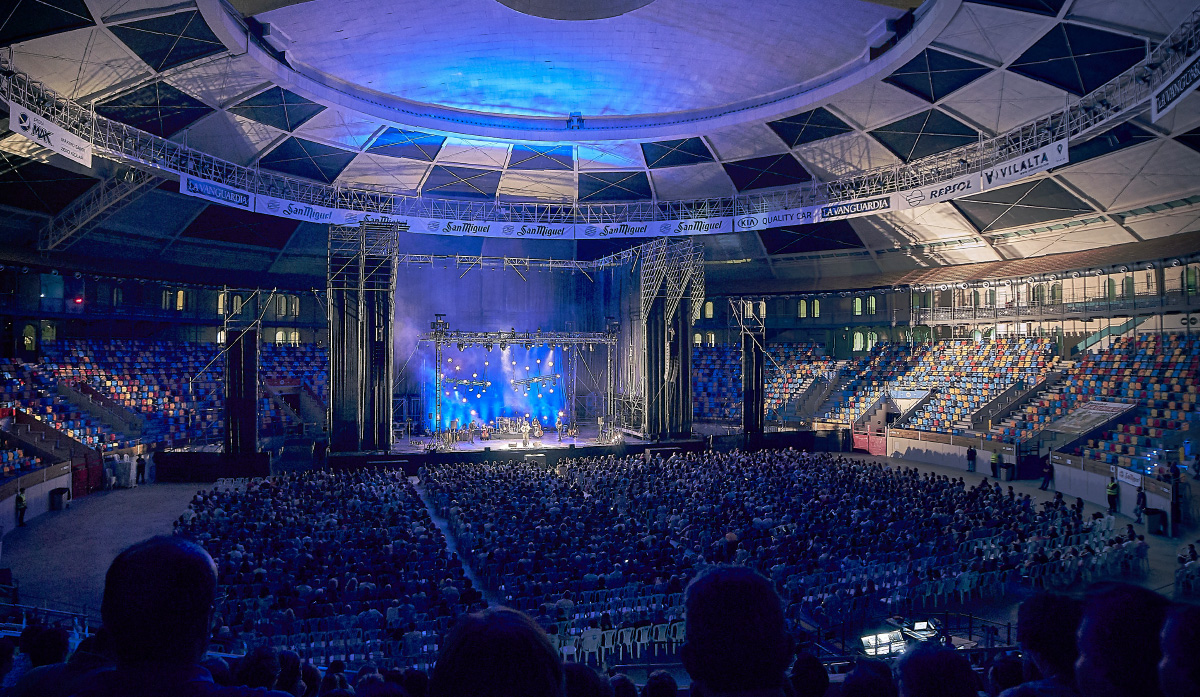 Great concerts
At Tarraco Arena we organize corporate events for companies and large organizations, we are also a space that organizes large concerts and shows for all audiences. We are located in Tarragona, where the old bullring, which we have renovated and adapted to accommodate all our guests and offer the best events. 
Our maximum capacity of 10,800 people allows us to reach a concert format with more than 7,500 attendees. 
In recent years have passed nationally and internationally renowned artists such as Ricky Martin, Ozuna, Pablo Alboran, Melendi, Status Quo, Bad Bunny, Gente de Zona, Nicky Jam, David Bisbal, Malú, Ara Malikian and many more.
A commitment to live music in a spectacular venue that allows you to enjoy the show perfectly from anywhere in the room.
On the other hand, we can offer special formats of a smaller size such as Theater or Auditorium type , adapted for capacities from 500 people, we also offer you the possibility to choose the format you want.
For more information you can send us your inquiry, with the specifications and corresponding requests without obligation to our e-mail address info@tarracoarena.cat.